Regular price
$0.00 USD
Sale price
$7.14 USD
Unit price
per
Sale
Sold out
Green Aventurine is known for its calming and harmonizing qualities. Whether you're a seasoned crystal enthusiast or just starting your journey, these tumbled stones are the perfect addition to your collection.
Green Aventurine's lush green hues are both visually pleasing and energetically rejuvenating. Each stone is unique, with its own charming patterns and variations.
Green Aventurine is closely associated with the heart chakra, making it an excellent choice for matters of love, compassion, and emotional healing. Use these tumbled stones to foster self-love, open your heart to new possibilities, and invite positive energies into your life.
Incorporate these tumbled stones into your meditation practice, carry them in your pocket or purse for daily support, or place them around your living space to infuse them with tranquility.
Each Green Aventurine tumbled stone is carefully packaged, making it a wonderful gift for friends, family, or fellow crystal enthusiasts.
Embrace the gentle and calming energy of Green Aventurine with these premium-quality tumbled stones. Add them to your collection and let their serene vibes guide you toward a more balanced and harmonious life.
Share
View full details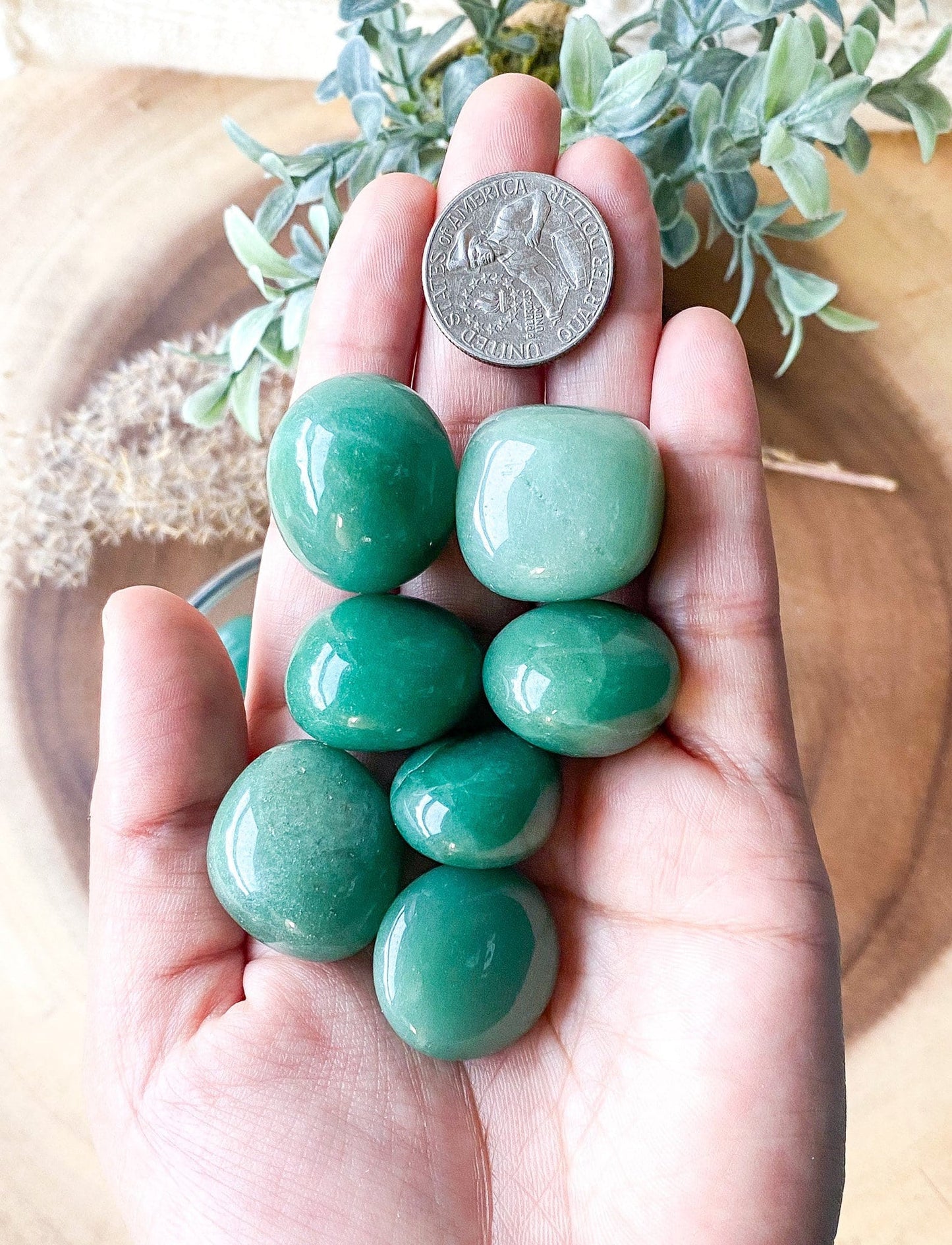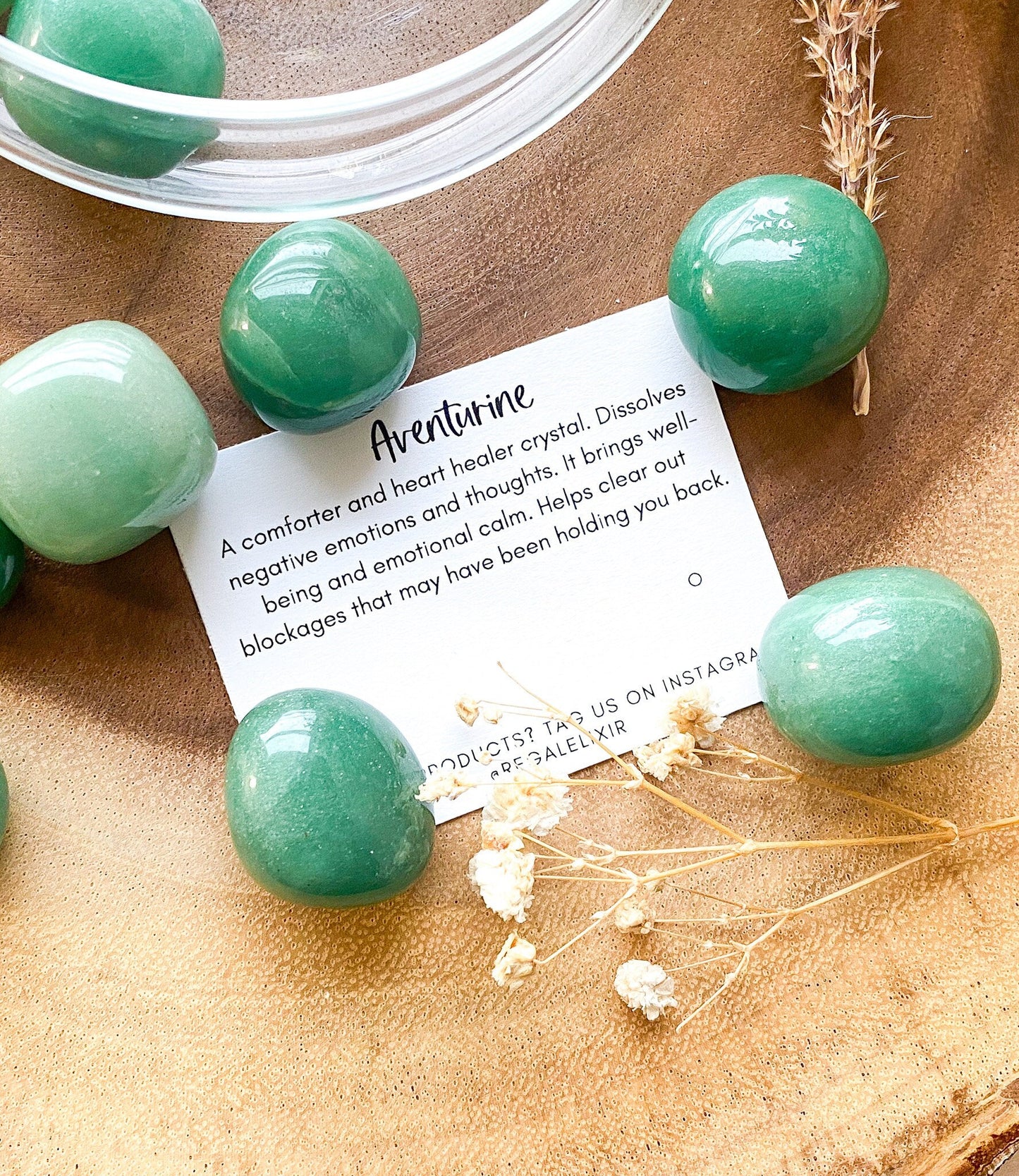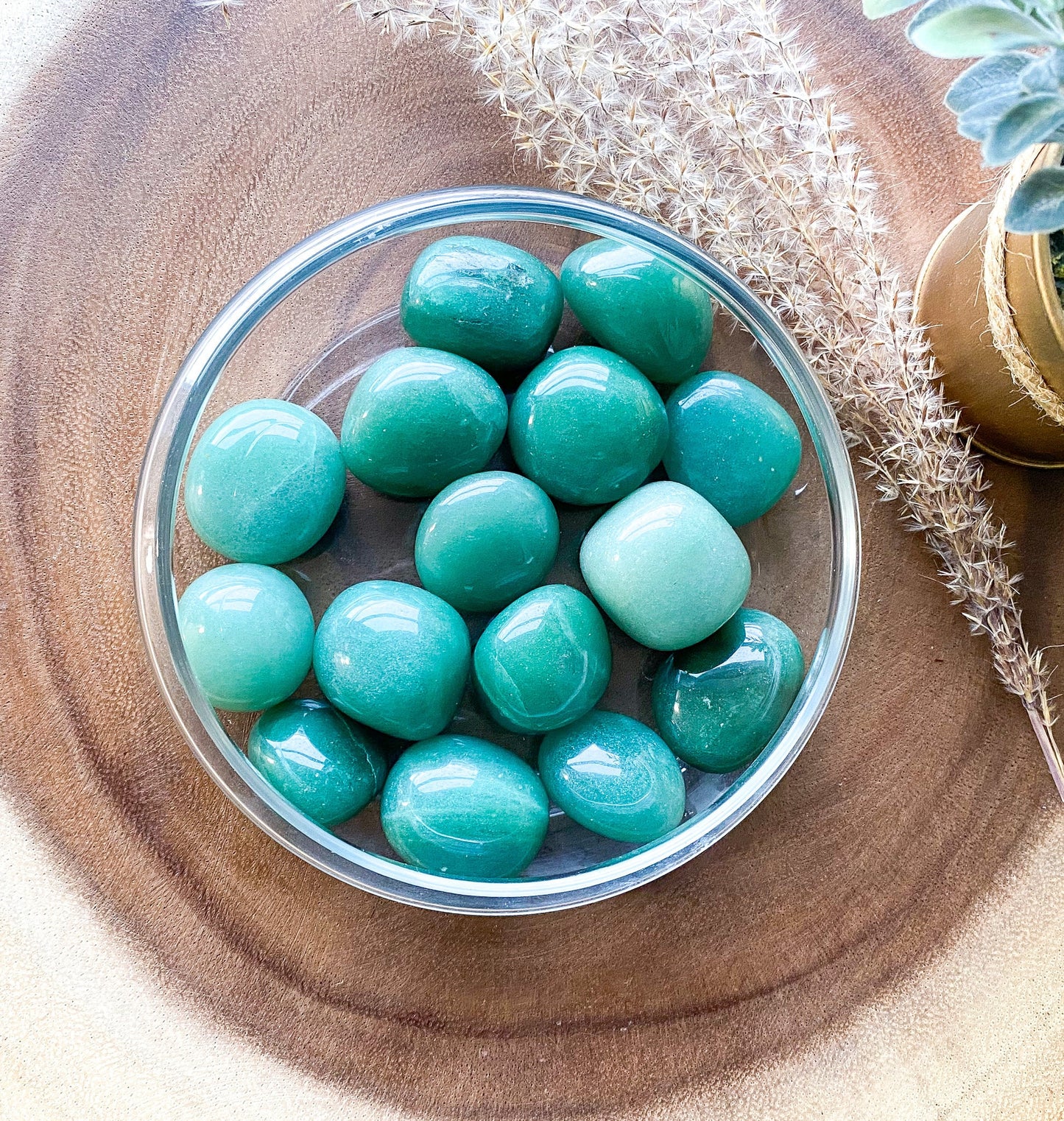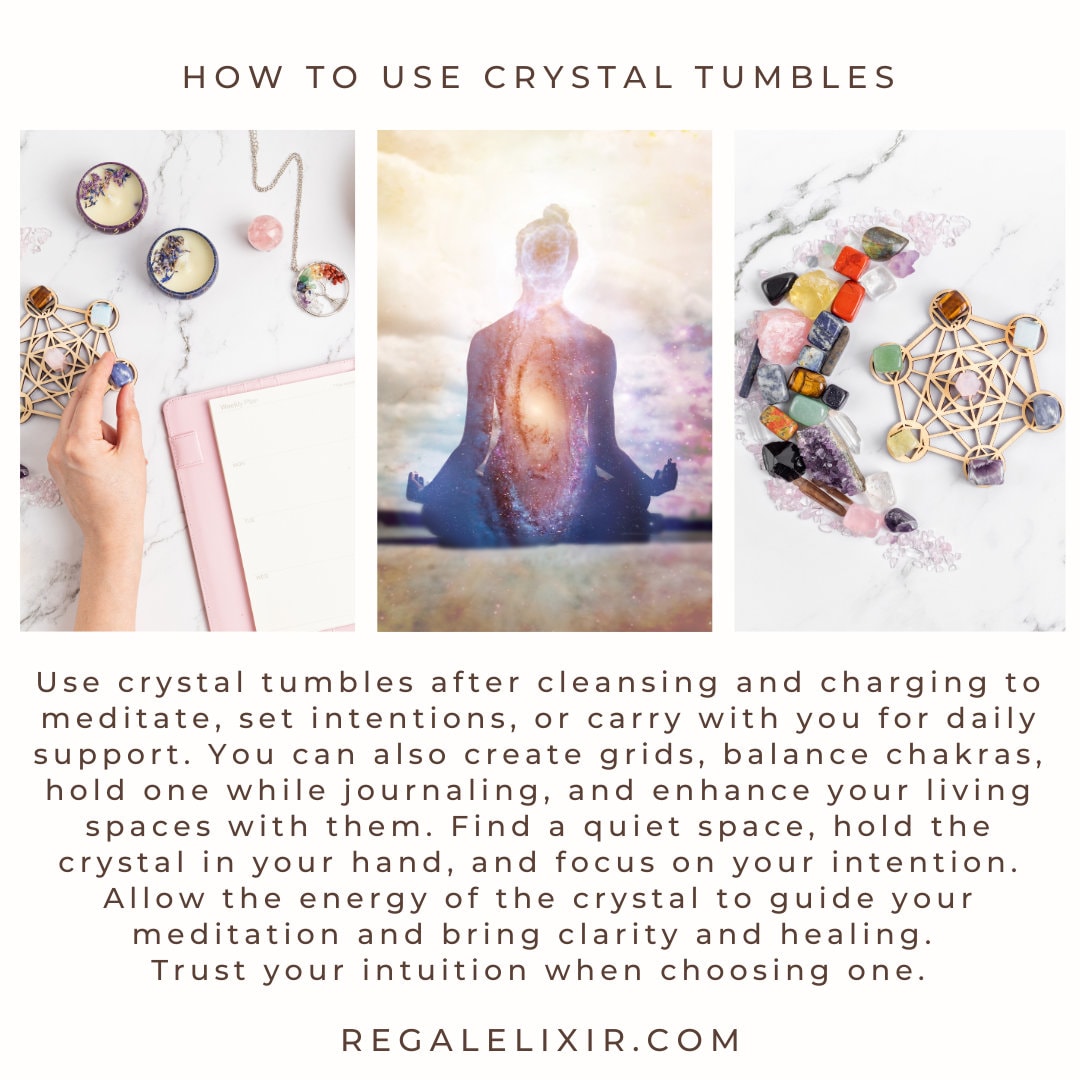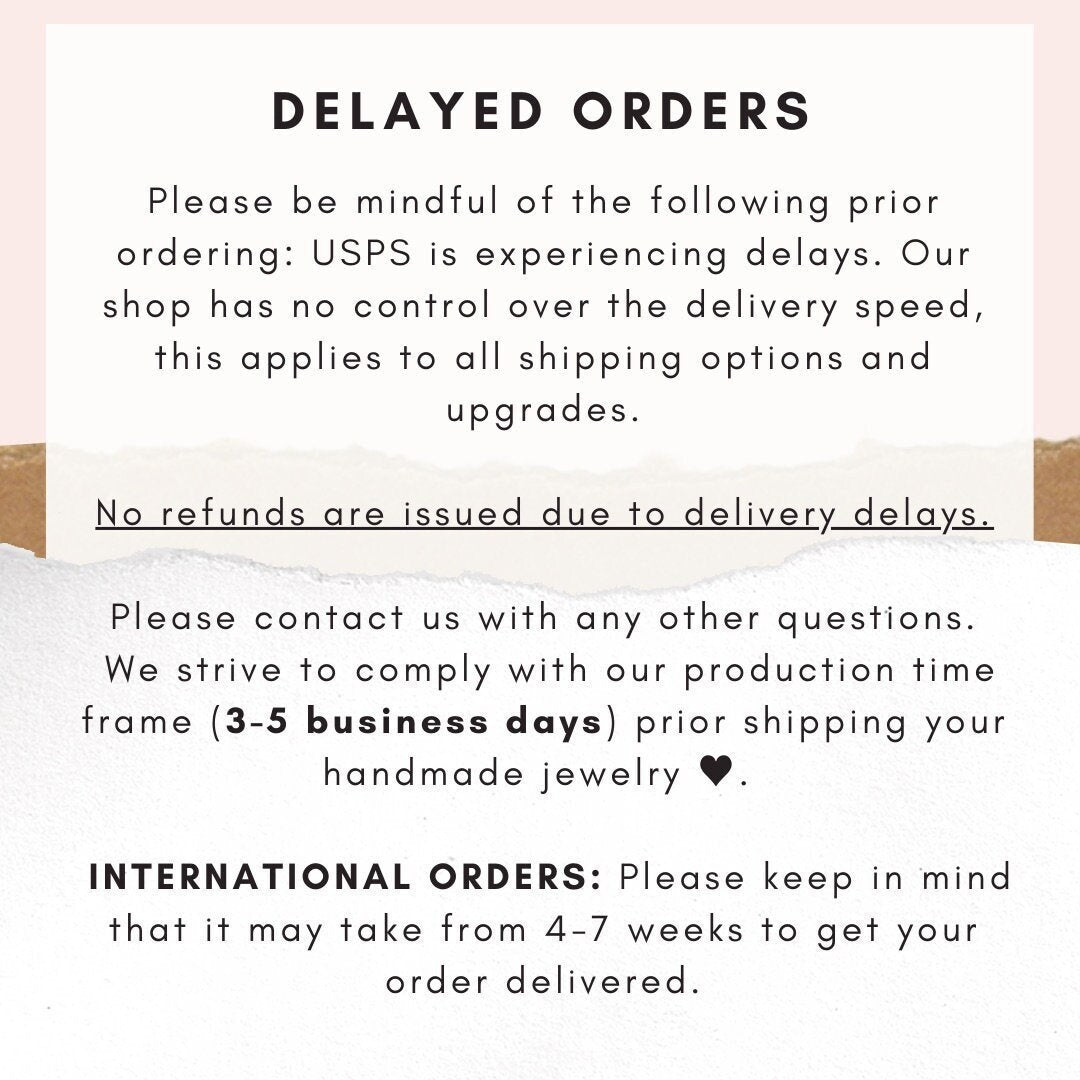 FAQ
What is the production timeframe ?

Our currect production timeframe for all our handmade jewelry is 3-5 business days, you may expedite your order by skipping our production timeframe so your order gets shipped within 1-2 business days, the option to expedite the production timeframe will be offered at the checkout.
Is all your jewelry handmade?

Yes! All our jewelry shown on our websie is hand-made. We spend a great amount of time to find the best materials so we can create minimalistic jewelry designs that withstand daily wear.

Each of our jewelry pieces is carefully crafted with our high standards. To keep it simple, all of our handmade jewelry comes from our shop to your home. No middleman. All hand-made in the U.S.A
What is your return policy?

All sales are final.
We do not accept any form of refunds or exchanges. There are special cases where we will gladly issue in-store credit or a replacement if a similar piece is available (applies to hand-picked crystals only) .  Please contact us via our website's chat within 48 hours of receiving your order to be eligible for store credit.
If your order is lost during transit, please contact your local post office to inquire about the package wheareabouts.
As much as we would like to hand-deliver all our order, no refunds will be issued for shipping delays. Please keep in mind that ALL shipping services have delays during busy holidays such as Thanksgiving, Christmas, Mother's Day, etc...
Why do you suggest to insure my order?

We highly recommend to insure your order at the checkout. This will allow a claim to be made with USPS if damage occurs to your order or if the package is lost during transit. This will also allow us to get a replacement sent out, if necessary, after filing a claim with USPS.

We are not responsible for uninsured damaged or lost in transit packages.

Please be mindful of the following prior ordering: Due to COVID-19 the USPS has been incredibly delayed. Our shop has no control over the delivery speed, this applies to all shipping options and upgrades. No refunds are issued due to delivery delays. Please contact us via our website's chat if you have any other questions.

INTERNATIONAL ORDERS: Please keep in mind that it may take from 4-7 weeks to get your order delivered.

See details on shipping methods, costs and delivery times at the checkout.